Anonymous submission to North Shore
On the one-year anniversary of Canada's armed invasion of Wet'suwet'en territories, and in response to a call for solidarity with Wet'suwet'en people currently facing threat of another attack, a number of actions were taken in Tkaronto.
This report does not intend to claim responsibility for any of the actions and may not have covered everything. We merely hope to summarize actions we are aware of and state clearly that supporters here have their eyes on Wet'suwet'en and are ready to act.
Posters were plastered around a Toronto neighbourhood calling out the hypocrisy of the kkkanadian "reconciliation" narrative and directing attention towards national leaders who are poised to again invade unceded Wet'suwet'en lands.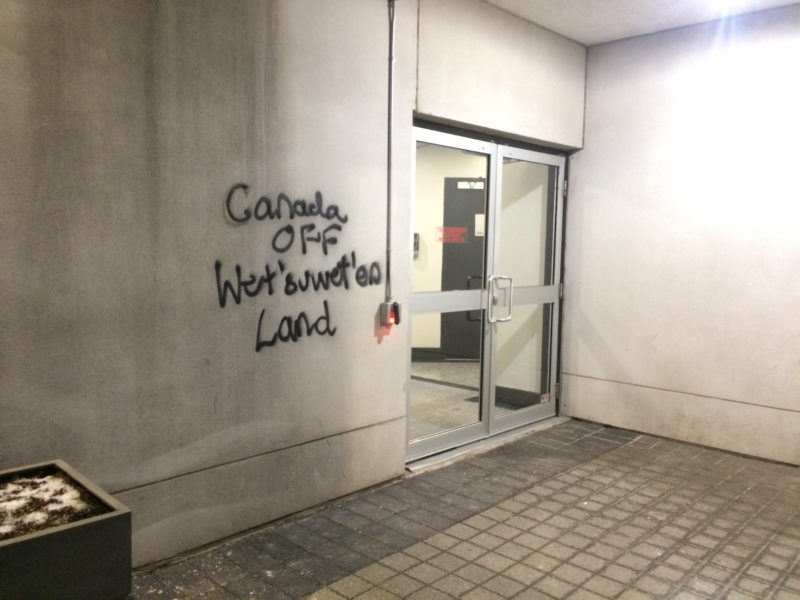 A message was left at the door of Minister of Indigenous-Crown Relations Carolyn Bennett's Toronto office.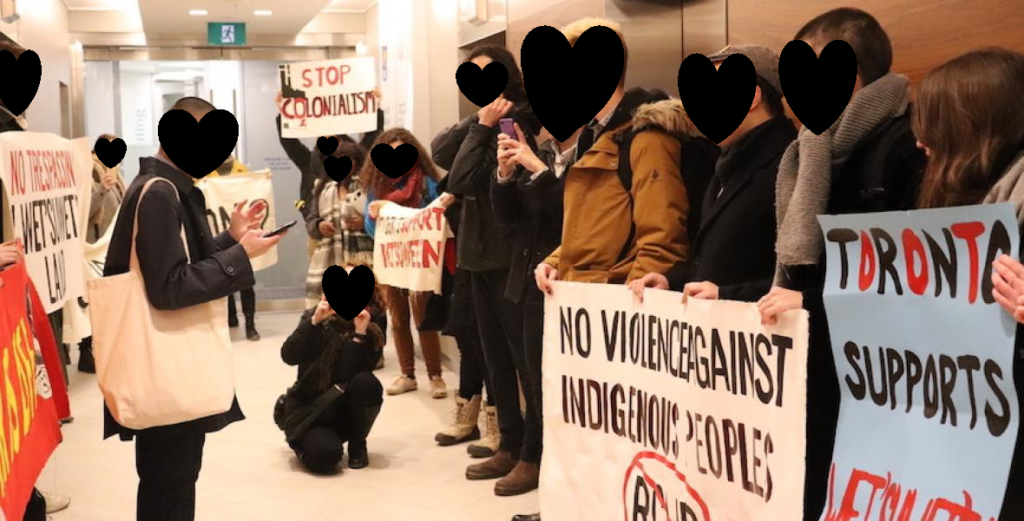 Activists occupied the offices of AIMco and RBC, two major beneficiaries of the Coastal GasLink pipeline.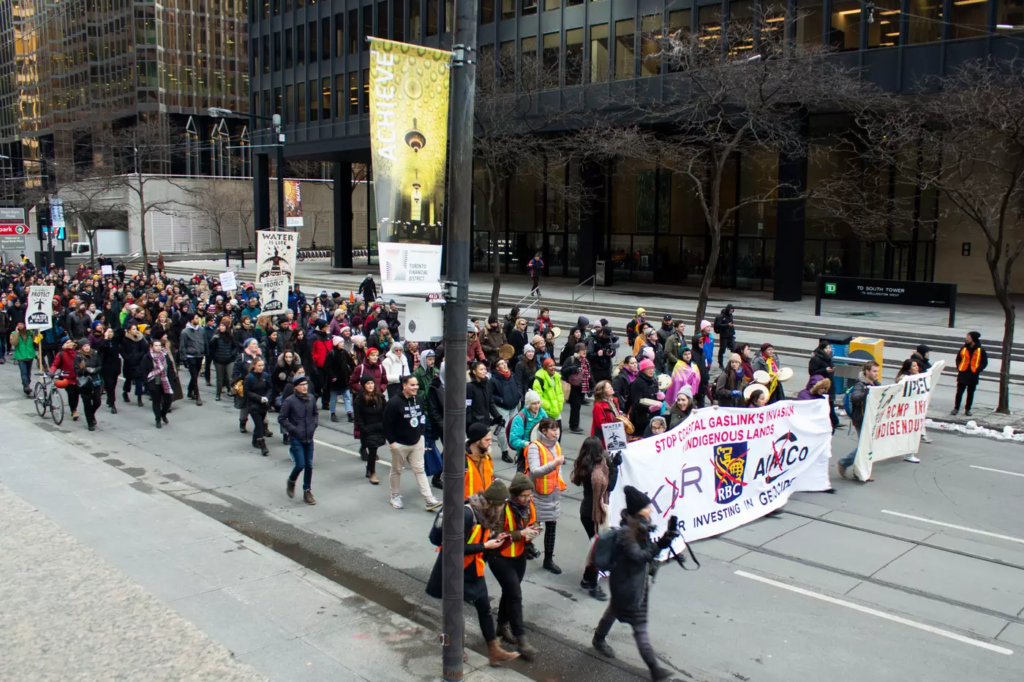 Finally, hundreds gathered and took to the streets in Toronto's financial district to stand in solidarity with Wet'suwet'en peoples and to tell CGL and its backers to stay the fuck off Wet'suwet'en land.
May these be the first of many more actions. Every opportunity and every weakness of the state should be seized upon. Every skill, tactic and talent we possess should be used to fight this horrific colonial project as hard as we can.
Love and solidarity to Wet'suwet'en land defenders and fuck capitalism and colonialism across Turtle Island.