Just some posters for anyone sick of (or from) DoFo's nonsense. Made for printing at 8.5 x 11, 300 DPI Read More …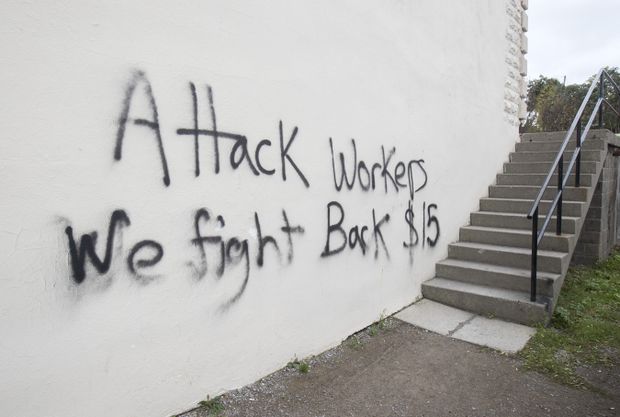 Ontario Labour Minister Laurie Scott says her constituency office was broken into and vandalized overnight after the Progressive Conservative government introduced workplace reforms, including a minimum-wage freeze.
Ms. Scott's office in Lindsay, Ont., was broken into, the windows were smashed and a fire extinguisher was used to break items in the office, a spokesman for Premier Doug Ford told The Globe and Mail. Photos show broken windows and a worker cleaning up the glass.
Spray-painted on a wall outside the office were the words, "Attack Workers We Fight Back $15," a reference to the provincial government's decision to freeze the minimum wage at $14 an hour. Read More …