Following RCMP raids on Wet'suwet'en Territory this week, indigenous people, land defenders and accomplices have been taking up the call to Shut Down Canada with ongoing actions across the country targeting urban centres, highways, ports and railways. Here is an update on some actions across southern Ontario thus far and some notes on what's to come. Something incomplete or missing? Send us a reportback!
TYENDINAGA
Starting Thursday afternoon a group from Tyendinaga Mohawk Territory has been blocking a rail crossing on Canada's busiest rail corridor. At first there was a deal to allow stranded passenger trains to pass through but Via/CN double-crossed them by tagging on freight traffic, leading to the complete closure of the tracks to all passenger and freight traffic. They say they will block trains "until the RCMP withdraws from Wet'suwet'en Territory." This action is ongoing – check out Real People's Media on Facebook for updates.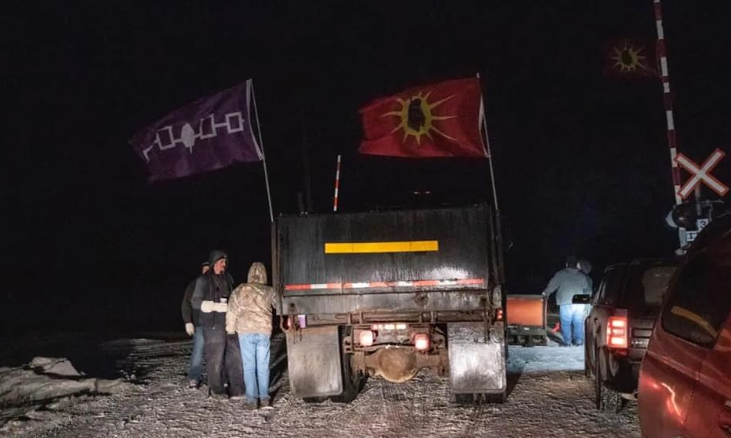 HIGHWAY 403
"On Feb 6th a group of supporters led by Haudenosaunee, Anishinaabe and Metis women and two-spirits blocked Hwy 403 outside of Hamilton & Six Nations, in solidarity with Wet'suwet'en land defenders." There is also a short video from SubMedia.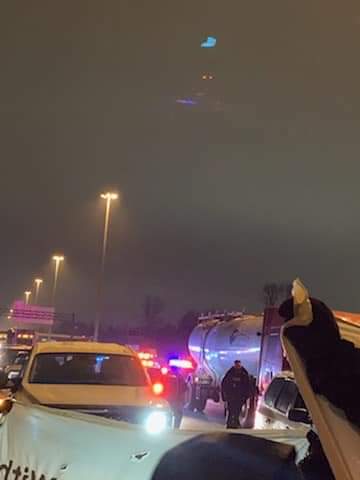 AKWESASNE
Mohawks from Akwesasne marched across the Seaway International Bridge on Friday, closing it to traffic for about an hour.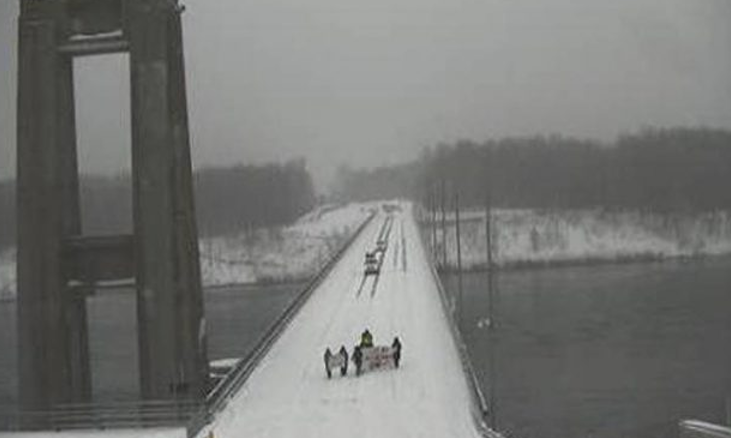 TORONTO
A solidarity demo organized by Extinction Rebellion disrupted traffic at the corner of Queen and Bay Streets in downtown Toronto on Friday. Rising Tide has called an Emergency Action on Saturday.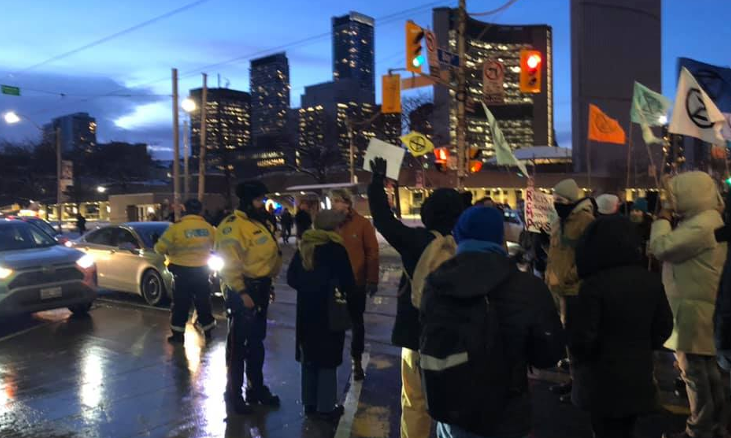 OTTAWA
Solidarity demo and round dance on Friday started at Parliament Hill and marched downtown.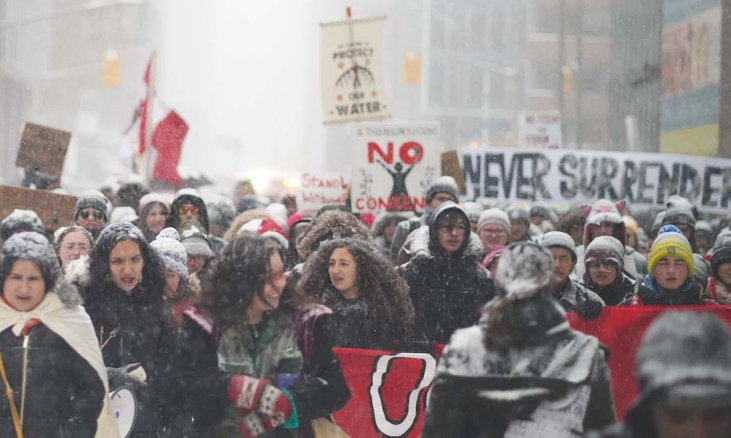 PETERBOROUGH: Solidarity demo at MP's office downtown.
UPCOMING ELSEWHERE
Barrie – Solidarity Demo on Saturday
Kingston – Banner-making Saturday followed by Solidarity Action on Sunday
Waterloo – Solidarity Action on Monday
Across Canada and beyond – check out this FB event for updated calls to action
UPDATES FROM OUT WEST